Giving You a Secure
Way To Connect
We help you set a secure and scalable way to connect and engage
with your Customers, Partners, and Employees through the Community Cloud.
Talk to Us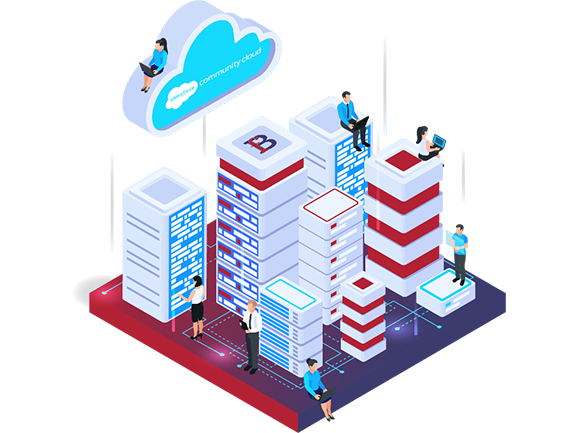 Here's Your Shared Infrastructure For
Shared Resources
Let us help you build a shared infrastructure that allows sharing resources with multiple organizations.
Schedule a Call
Let's Serve The Specific
Needs of Your Community
Cater to your user base's unique requirements, such as preferred service delivery methods, security settings, and compliance regulations.
Let's Talk
Promoting Collaboration & Security

For Protected Operations

Shift to Community Cloud to increase safety and promotes teamwork by allowing members to pool their resources to achieve a common objective.

Talk to Us
Access the Cost-Efficient
Individual Cloud Infrastructure
Reach cost savings solutions via shared resources in a Community Cloud. Avoid the expense of building and maintaining their own individual cloud infrastructures.
Schedule a Call
Meet Your Specific Regulatory Requirements,
CUSTOMIZE!
Seeking to fulfill legal responsibilities, improve safety, increase confidence, lessen the likelihood of penalties, and simplify operations? Turn to Blueflame Labs!
Let's Talk