Enter The World Of Blueflame Labs
The Best Enterprise Solution Provider of 2023
Blueflame Labs is your trusted enterprise solution partner, offering a wide range of consulting services like as custom application development, training, and more with in-depth knowledge of Oracle NetSuite, Salesforce, and Microsoft. Our goal is not only to meet your business needs, but to exceed them as well. We are dedicated to improving every step of the digital tech journey.
By determining the most direct route to success, we are able to maximize value and return for our patrons. We make an effort to understand your company inside and out so that we can assist you in realizing your vision as it expands and evolves.
By applying our expertise, we help businesses and organizations move away from costly, inflexible legacy systems, models and toward more modern options that are more nimble, flexible, mobile, and social.
Our Oracle NetSuite, Salesforce, and Microsoft specialists can help you with any stage of the consulting process, from planning to execution.
To help you do more, we combine process and technology to develop a customized solution that strengthens your company, broadens your market position, and speeds up your operational procedures. Do it quicker and more efficiently than ever before!
Our worldwide technical practitioners draw on decades of digital heritage to not only create best-in-class digital solutions but also to provide unique, seamless interactions for all stakeholders across all channels.
It is the fire to assist our clients that makes us as fierce and intense as the hottest and blue part of a burning fire. That is why we are called Blueflame Labs!
All-in-One Custom Solutions

To Maximize ROI

Our iterative, value-driven approach to delivery ensures swift progress at every stage of the implementation lifecycle. We take a novel approach to setting up, tailoring, and rolling out a wide range of technologies across your organization at a speed that's easy to absorb, all without interfering with your regular business or customer interactions. Achieving scalability, growth, competitiveness, and victory. Together, we focus on your company objectives and how best to meet them, not only on your technology requirements.
Salesforce Expertise
Leverage the expertise of Salesforce products, with the help of our experienced pool of certified consultants.

Microsoft Expertise
Delivering value-driven solutions with the help of our experienced consultants, using the Microsoft product stack.
NetSuite Expertise
Run your entire business smoothly with the help of our experts implementing NetSuite solutions for you.
Reinvent Your Business Through Cutting Edge Technology With
Blueflame Labs
The Hub Of
Certified Consulting Partners!
By providing the people, the process, the technical experience and knowledge necessary, we help our clients and partners achieve their business goals with flying colors. With the support of our certified pool of consulting partners that know you, your organization, and its needs, we can help you maximize the benefits of technology.
Our team's knowledge and experience allow us to apply them to a wide range of business fields. Our people are curious and driven enough to look into new things right away. This gives them an advantage when it comes to coming up with solutions that meet industry standards.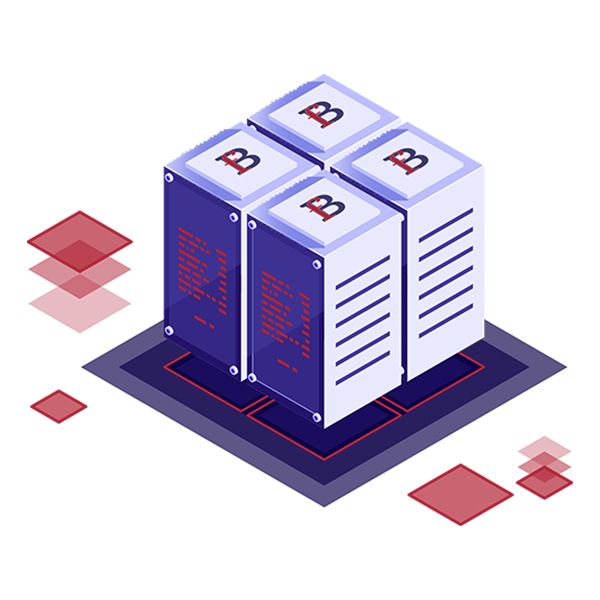 Swift & Quick Scalable

Solutions For All

We bring you enterprise solutions that are scalable to meet the needs of your organization, no matter how large it is. We have the expertise to design and implement solutions that can grow and evolve as the organization's needs change, enabling you to stay ahead of the curve, always!
The Uninterrupted Support

From Start To End

Our team is well-equipped to provide you with the up-to-date support. You need to keep your solutions current and relevant as your business evolves. We provide our clients with the assistance they require, whether it is on-site or off-site, by harnessing the power of cutting-edge technologies.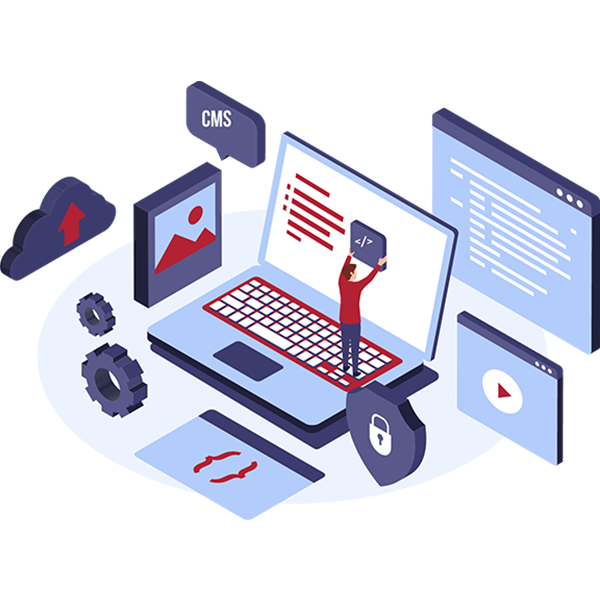 The Route to
Customization and Integration
Large organizations often have a variety of systems and technologies in place that constantly need to be updated with the changing world. So, we have the best skills to integrate new solutions into your existing systems in a way that makes sure everything works well.
We also develop tailored solutions that take particular business needs into account in order to adapt to your particular needs and challenges. So, you no longer need to be concerned about the industry's rapid technological transformation.
Our Strategic Roadmap


To Best Implementation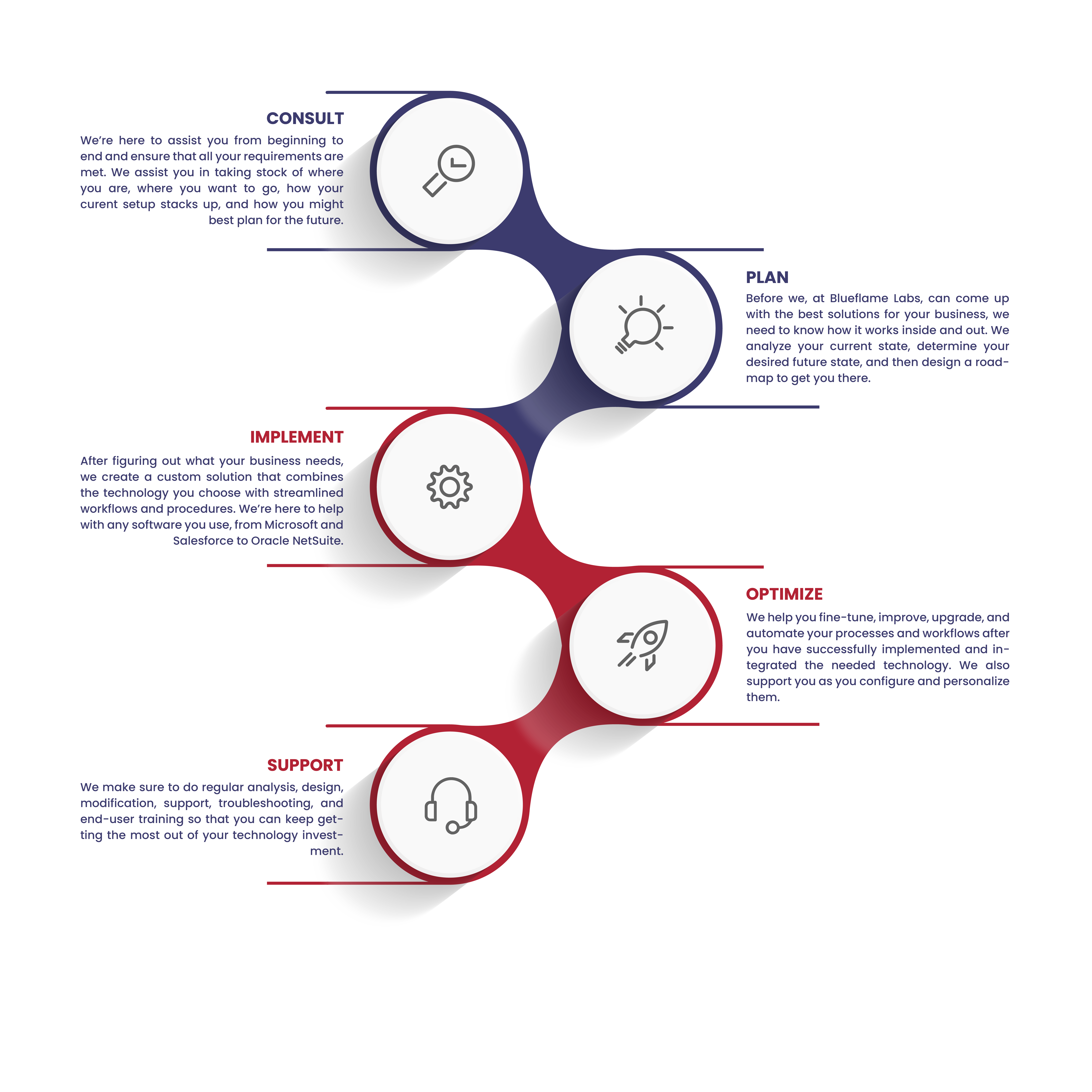 Blueflame Labs

Not Just Brings The Best Solutions, It Fetches You The Roadmap to Success. Talk to Us